The Bytown Voices is a non-audition community choir made up of more than 50 enthusiastic singers from across the Ottawa region. The choir is directed by Robert (Bob) Jones and our accompanist is Brenda Beckingham. We perform two concerts a year, with additional outreach performances at seniors' residences and long-term care facilities.
Our history: In 1999 when the Glebe Singers became a women's choir, several of the members approached Ann McNamee, the accompanist, to form a new choir. This became the Bytown Voices. In 2004 Ann emigrated to Jamaica and Bob Jones succeeded her as choir director.
Executive Committee 2014-15
Lindsay Setzer, President
Barb Clubb, Vice-President
Nancy Craven, Treasurer
Jackie Ellis, Secretary
Linda Pollock, Publicity and Marketing
Martha Bowers, Music Librarian
Doug Macdonald, Membership, Outreach, Electronic Corporate Memory, Google Account
Bob Jones, Choir Director, Ex officio (non-voting)
*********************************************************************
Non-Executive Member Volunteers
Section Leads:
Altos Pam Spurway, Rehearsal Lead, Helen Shaw
Sopranos Sue Wheeler
Men Mike Wheeler, Rehearsal Lead, Faye Rice
Concert Coordination Iona Quinn
Librarian Assistant Coralie Sheehan
Promotion Assistant Elizabeth Gluckstal
Concert Reception Anne Marie Matiz/Valerie Bryce
Webmaster/Posters Rosemary Covert
Archives Kathy White
Midi Files Paul Taylor
Facebook Page Carol Sullivan
Music Advisory Ctte Faye Rice
Costume Ctte Wendy Trethewey
Community Volunteers
Photography Rod Pike
Concert Recording Kevin Burns
Bytown Voices
2015 Spring Concert
Sunday April 26, 2015
St. Basil's Church at 3:00 pm.
**********************************************************
NEW MEMBERS WELCOME
New members may join at any time and are welcome to "try us out" first before we take your money!
Rehearsals are every Tuesday from 7:30 - 9:30 pm.
The fee for each season (Fall and Spring) is $95.00
For more information contact:choir director Bob Jones (pentland@hotmail.com), or
Lindsay Setzer, President (lindsaysetzer@gmail.com) , or
bytownvoices@gmail.com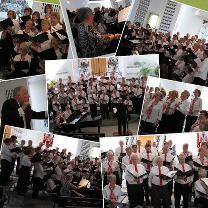 Check out the
FAQ
for answers to commonly asked questions about the choir.