Bytown Voices: A Community Choir in Ottawa
NEW MEMBERS WELCOME
Thinking of joining a choir in Ottawa? Potential new members are welcome to "try us out" before we take your money. New members may join during the first month of each season (September and January). Rehearsals are every Tuesday: 7:30 - 9:30 pm at St. Basil's Church (east of Maitland just north of the Queensway)with longer practices closer to performance dates. The fee for each season (Fall and Spring): $95.00 (Music provided).
2018 First Rehearsal
Tuesday, January 9th, 2018
St. Basil's Church
7:30-9:30 PM
New and prospective members should arrive at 7:15 PM
For more information contact:
bytownvoices@gmail.com
What Is the Bytown Voices?
The Bytown Voices is a non-audition community choir made up of more than 60 enthusiastic singers from across the Ottawa region. We perform two concerts a year, with additional outreach performances at seniors' residences, long-term care facilities and with other choirs. The choir is open to women and men of all ages and is SATB (Soprano, Alto, Tenor, Bass).
Click here and here to see the kinds of music we sing.
2018 Spring Concert
Sunday, April 29, 2018
St Basil's 3:00 PM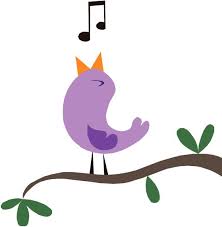 Bytown Voices is saddened to announce the loss of two wonderful choir members who left this earth in December. Mike Wheeler (d. December 22, 2017) was a long-time member of the bass section and the section lead for both the tenor and bass sections. A celebration of Mike's life was held held Friday, January 19, 2018, 1:30 at the First Unitarian Congregation of Ottawa. We sang Paradise: Song of Georgian Bay. Mike loved sailing on Georgian Bay.
Doug Macdonald (d. December 28, 2017), also a bass,was a founding member of the Bytown Voices in 1999, served multiple terms as choir president and led the choir's adoption of technology to improve performance and administration. The funeral for Doug was held Tuesday, January 9th at the Hulse, Playfair and McGarry Western Chapel. We sang How Can I Keep from Singing, Amazing Grace and You'll Never Walk Alone. Our music director Joan Fearnley sang Mozart's Laudate Dominum. Doug loved Latin and he loved Mozart.
Farewell Doug and Mike. Rest peacefully. We will miss you both deeply.



RECENT PERFORMANCES
Outreach Concert at Villagia in the Glebe-Retirement Residence, Dec 12, 2017
Spring 2017 Outreach Concert Oakpark Retirement Community, Tuesday, May 9th, 2017
Outreach concert with the Ottawa-Carleton Male Choir, December 9th, 2016
Light! Bytown Voices Winter Concert December 4, 2016