2017-2018 Bytown Voices Season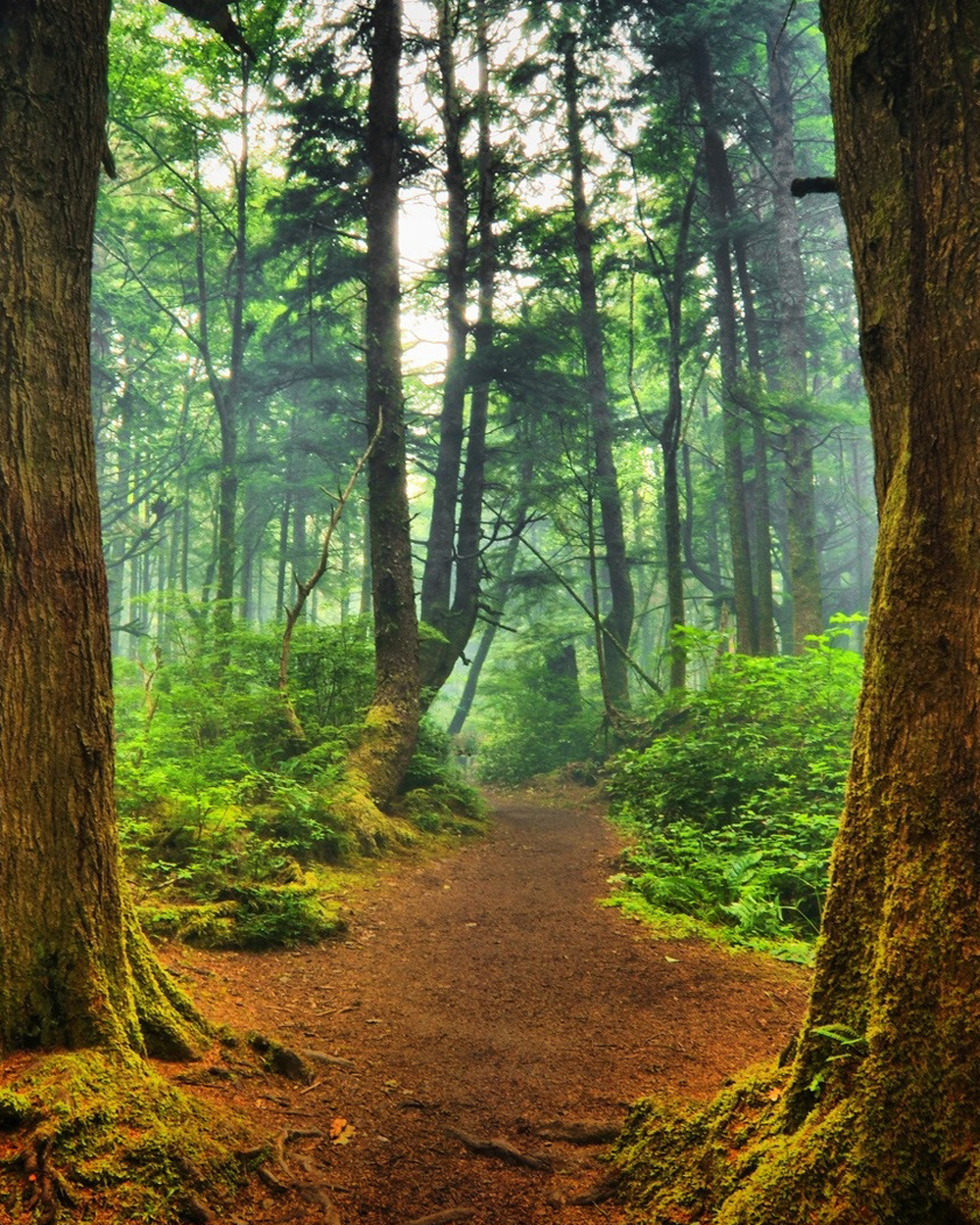 NATURE'S GLORY

Sunday, April 29, 2018
ST BASIL'S CHURCH
With guest Flautist Loyda Lastra
Songs of Nature Op. 63
Music: Antonin Dvorak
Text: Vitezslav Halek
Frostiana
Music: Randall Thompson
Text: Robert Frost
Bein' Green
Music and Text: Joe Raposo
Arranger: Paul Langford
Emily Carr Suite
Music: Brian Tate
Canadian Composer
Text: Emily Carr
Four Choral Critters
Music: Christine Donkin
Canadian Composer
Text: Ogden Nash
Sure On This Shining Night
Music: Morten Lauridsen
Text: James Agee
Nature's Glory was Bytown Voices' choral celebration of the beauty of nature with music for the whole family and includes beautiful poetry set to memorable music. This included Morten Lauridsen's powerful setting of James Agee's Sure On This Shining Night. Local composer, Christine Donkin, turning Ogden Nash's animal limericks into musical comedy and the Ottawa premiere of the Emily Carr Suite, Vancouver-based composer Brian Tate, using the haunting words of artist and writer Emily Carr in his musical depiction of the vastness of the Canadian landscape.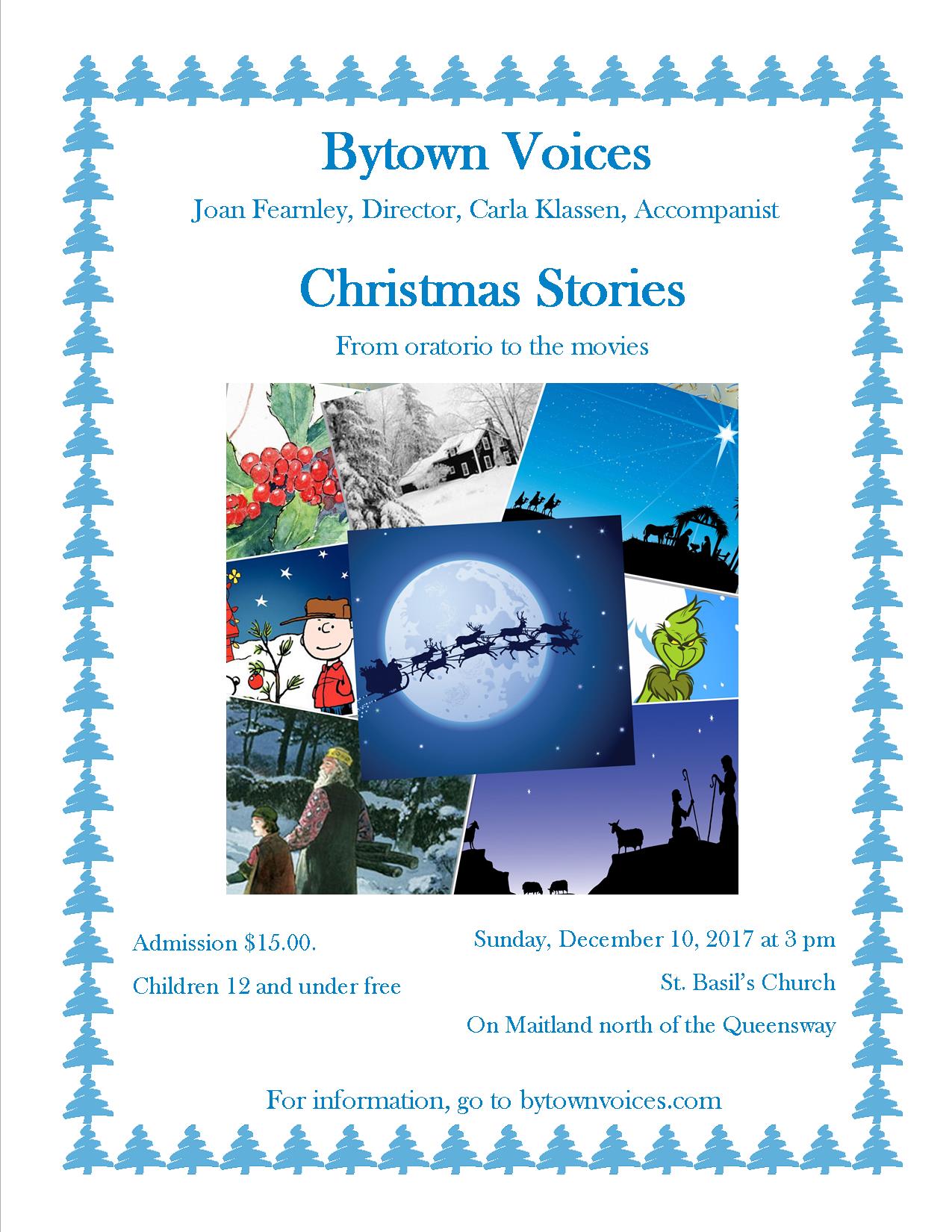 WINTER CONCERT
Christmas Stories:
From Oratorio to the Movies
3 pm, Sunday, December 10, 2017
1. O Come Lyndsay Bolden Gowing
2. Fallt mit Danken, fallt mit Loben JS Bach
(Christmas Oratorio)
3. For Unto Us a Child is Born GF Handel (Messiah)
4. Sans Day Carol Oxford Book of Carols

5. L'adieu des bergers Berlioz (Enfance du Christ)
6. 10.Tollite Hostias Saint-Saëns (Oratorio Noël)
7. A Charlie Brown Christmas Medley from TV Special

8. Good King Wenceslas Oxford Book of Carols

9. You're a Mean One, Mr Grinch From TV Special

10. Twas the Night before Christmas Moore/Darby

11. White Christmas Berlin/Ringwald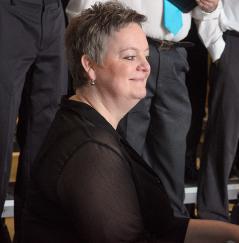 Bytown Voices Sings in Handel's oratorio The Triumph of Time and Truth
On July 8th, 2018 a contingent of Bytown Voices members participated in the 2018 Music and Beyond Festival in Ottawa as part of a 70 member community chorus in the performance of Handel's last oratorio The Triumph of Time and Truth. Under the direction of Matthias Maute the other performers included the chamber orchestra Ensemble Caprice and the Ensemble vocal arts-Quebec (both from Montreal) and a distinguished cast of soloists including Myriam LeBlanc and Shannon Mercer. Here are a few photos with us in our red and black costumes (Music and Beyond corporate colours). This was a great experience for us all.