NOW YOU CAN PURCHASE YOUR CONCERT TICKETS ONLINE!
Coming up in Spring 2020 !
Tickets go on sale February 1, 2020.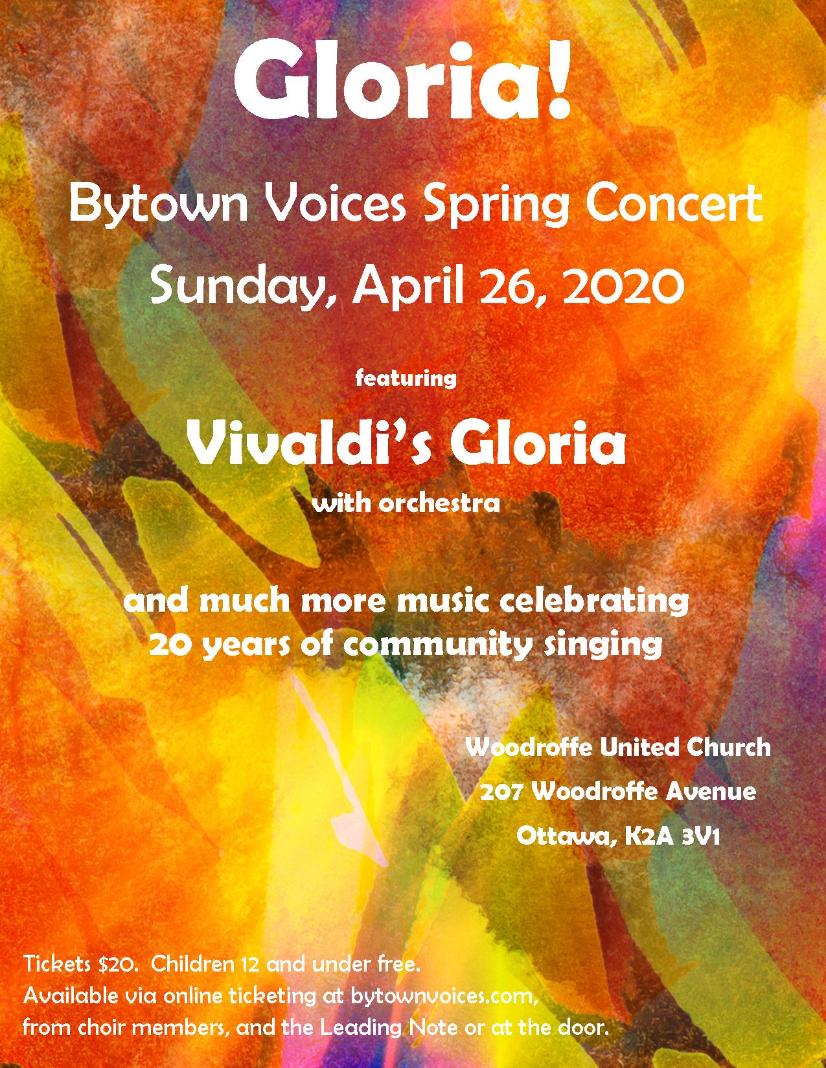 Order your advance concert tickets online!
NOTE: For online ticketing, Bytown Voices uses Simplyk - a Canadian social impact company. Simplyk is a 100% free, ticketing platform used by more than 2,000 non-profit organizations in Canada. Ticket buyers can choose to donate a service charge (what Simplyk calls a tip) or not if you prefer, at the time of ticket purchase. This is to help Simplyk continue its work with and for Canadian organizations. Just enter the number of tickets in the box below, and click Place my order. That takes you to the order page. Once there, if you do not want to leave a tip, put 0 in the tip box under the drop-down box which says "other" in the summary section.