REGISTRATION and FEE Payment Page
BYTOWN VOICES

2021 Fall Season
Has successfully concluded

Tuesday Sept 14th, 2021 to
Tuesday, December 14, 2021
A hybrid program of in-person
and virtual rehearsal options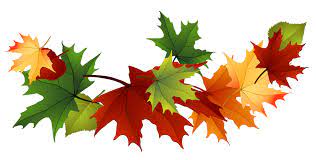 This new hybrid rehearsal season will involve approximately half the choir meeting in the church - in person- on a given week, with the remaining members at home on ZOOM. The following week the groups will switch.

If you do not want to join any in-person rehearsals, OR if you cannot meet the in-person rehearsal requirements listed below, you are welcome to join the choir on ZOOM from the comfort of your own home.
Registration is now open.
Rehearsal Protocols and Details


The first rehearsals will take place starting
September 14th from 7:30 to 8:30 pm
at St. Basil's Church, 940 Rex Ave
(north of Queensway just off Maitland - GPS key = 899 Maitland).
In orde
r to sing in our rehearsal venue, the following protocols

MUST be followed by all members registered for the Fall season.
1. VACCINATION: You must be fully vaccinated (two doses and 14 day wait period after 2nd dose). We will ask you for evidence of your vaccination status before the start of in-person rehearsals. We will not retain this information; you just need to show the proof once. Your vaccination details will only be known by the Membership Coordinator and the President of Bytown Voices and will not be shared with anyone.
2. MASKS: You must wear a mask at all times while in the church, including while singing. The mask must be donned and doffed outside the church. The mask must cover the nose and mouth and be adjusted so that a complete seal is maintained. It must be a three layered mask of your own choosing and as recommended by Health Canada. Bandanas, gaiters and visors are not acceptable.
3. PHYSICAL DISTANCING: You must maintain a physical distance of 2 metres from other choristers while in the church. Sadly, this will affect your ability to socialize; best to catch up outdoors. You will also be required to sit at a marked location in the church to maintain a safe distance from others.
4. CONTACT TRACING AND SCREENING: You must present a health screening/contact tracing form before every rehearsal in the church. The form is to be completed on the day of the rehearsal and submitted to the appropriate person upon arrival. Forms will be retained for one month and then destroyed. If you can't meet the screening criteria, you should NOT come to the church. For example if you feel like you are coming down with a cold, no matter how minor, you must stay at home.

5. Other Health and Crowd Management Measures: the above are the most critical measures. Other usual measures such as hand sanitizing will be in place. There may be additional measures if they are recommended by the public health authorities.
All participants in the 2021 Fall Session must register
After we have received your registration form and fee payment confirmation, we will send you a "confirmation of registration" email with a zoom invitation link to the online portion of the rehearsals as well as the links to the sheet music and other practice resources.
Members registering for in-person rehearsals will receive additional emails regarding the protocols for entering and leaving the St. Basil's rehearsal venue and other aspects of attending in-person rehearsals .

HOW TO PAY YOUR REGISTRATION FEE
The registration fee for the 2021 Fall Season is $95.00
The session runs weekly from Sept 14th to Dec 14th, 2021 inclusive.

Choristers must pay the fee upon registration

There are three ways to pay the registration fee:
1. By CREDIT CARD using the secure form below.
2. By Interac e-TRANSFER to our Treasurer, JONATHAN JONES. The name for the "recipient" box on the bank's form is Jonathan Jones.

Choose your bank's email option to send registration payment to jonathan.jones5500@gmail.com
3. By CHEQUE made out to Bytown Voices and sent to Jonathan Jones at 145 Dunbarton Court, Ottawa, ON K1K 4L6
NOTE: Bytown Voices would prefer that you use option #1 or #2 in order to make this process as efficient as possible.
#1 Pay your registration fee securely by credit card with the form below
NOTE: Bytown Voices uses the Simplyk platform to process online payments securely. Simplyk is a Canadian social impact company whose secure platform is used by more than 2,000 non-profit organizations in Canada. Online purchasers may make an additional contribution to support Simplyk (or not if you prefer) at the time of payment for registration for the Bytown Voices 2021FallSession . You may also decline the invitation to make a donation.
The music we'll be singing fall 2021
Ave Verum | W. A. Mozart
Cantate Domino | Hans Leo Hassler
The Dance (From the Bavarian Highlands) | Edward Elgar
I Am Possibility | David von Kampen
Night Shall be Filled with Music | Larry Nickel; poem by H.W. Longfellow


Riu, riu, chiu | Seasonal Spanish, arr. Erica Phare-Bergh
Sicut Cervus | Giovanni Palestrina (17th century)
Sing Gently | Eric Whitacre
The Sound of Music Choral Highlights | George and Ira Gershwin
They Can't Take That Away From Me | Oscar Hammerstein and RIchard Rogers; arr. John Leavitt