2022 Winter / Spring Season
REGISTRATION and FEE Payment
BYTOWN VOICES



Tuesday January 11, 2022 to
Tuesday, April 12, 2022

Fee for the season is $95.00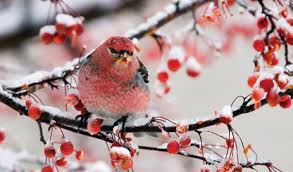 We are back on ZOOM for now. Taking effect January 5th, Ontario has imposed tighter pandemic restrictions which includes the closure of arts venues as well as gathering limits. These will be in effect for at least 3 weeks and will have a direct effect on choirs. Our January rehearsals will be exclusively on ZOOM and may have to extend further into the year. In-person rehearsals will resume as allowed by provincial regulations.
Registration is now open.
Rehearsal Protocols and Details




The first rehearsals will take place starting
January 11, 2022 from 7:30 pm to 8:30 pm
on ZOOM.

When we return to the St. Basil's Church, the following terms will be a requirement for attending in-person.
Your submission of the registration form or notice in writing, indicates
your acceptance of these terms.
1. VACCINATION: If you have not already done so, you will be required to show your vaccination certificates to the Membership Secretary or President and to be at two weeks or more post-second vaccination in order to participate in the church. This information is not maintained. You may also email your proof of vaccination, in confidence, to the Membership Secretary (charles.pryce@sympatico.ca) to speed up the process.
2. MASKS: You will be required to wear a medical or other approved mask at all times while in the church.
3. PHYSICAL DISTANCING: You will be required to stand or sit at marked locations in the Church to maintain a safe distance from others.
4. CONTACT TRACING AND SCREENING: You will be required to bring or complete on-site, a standard COVID-19 screening form on each occasion you attend at the church. The form is to be completed on the day of the rehearsal and submitted to the reception upon arrival. Forms will be retained for one month and then destroyed. If you can't meet the screening criteria, you should NOT come to the church. For example if you feel like you are coming down with a cold, no matter how minor, you must stay at home.

Other Health and Crowd Management Measures: The above terms of participation are the most critical measures. Other usual measures such as hand sanitizing will be in place. There may be additional measures if they are recommended/required by the public health authorities. If you have any questions about registration, please contact our Membership Secretary, Charles Pryce at charles.pryce@sympatico.ca or 613-728-7392
After we have received your registration form and fee payment confirmation, we will send you a "confirmation of registration" email with a Zoom invitation link to the online portion of the rehearsals as well as the links to the sheet music and other home-practice resources.
Members registering for in-person rehearsals will receive additional emails regarding the protocols for entering and leaving the St. Basil's rehearsal venue and other aspects of attending in-person rehearsals .

The music for the 2022 Winter-Spring Season will be listed here as the rehearsal program is finalized. The first three pieces we will be working on include:
- The Sprig of Thyme by John Rutter, songs # 1,2,3,6, 8 and 11.
- Il est bel et bon by Pierre Passereau
- Gloria ! Part 2 - Et in Terra Pax by Antonio Vivaldi