Bytown Voices
2021 Winter and Spring Season
To play our part in responding to the COVID-19 pandemic in a safe and responsible manner, the Bytown Voices Community Choir cancelled its in personrehearsals and public performances for the remainder of the 2020 year and up to March 31, 2021.
Our Director of Music Joan Fearnley, working with our members, has developed a successful online/virtual choir experience. For the Winter session, rehearsals take place each Tuesday at 7:30 pm from January to March 2021 on the Zoom platform. The fee for the winter session is $75 and includes sheet music and practice tools - all available online. Click here for details.

Information on the Spring 2021 session will be available in late March 2021.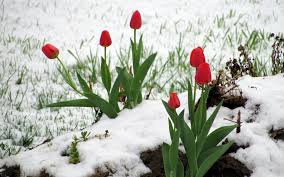 What is the Bytown Voices?
The Bytown Voices is a non-audition (i.e. no audition required to join) community choir made up of more than 60 enthusiastic singers from across the Ottawa (ON) region. The choir is SATB: sopranos, altos, tenors and basses. Normally, we perform two concerts per year, with additional outreach concerts at seniors' residents and long term care facilities. For Winter 2021 the rehearsal program will be offered online. For more details click HERE.
Public rehearsal andconcerts will resume when circumstances permit.

Thinking of joining a choir in Ottawa?
New members are welcome
In our Winter 2021 session you can participate in the Bytown Voices Virtual Rehearsal Program from the comfort of your own home. The winter session will run weekly from Tuesday, January 5, 2021 to Tuesday, March 30, 2021. Each session will be 75 minutes starting at 7:30 p.m.
The fee for the virtual Winter session is $75.00 with music and e-practice aids included in the fee. For more details and how to register click HERE.
All new and returning members are welcome to join us online.

If you have questions contact us at: bytownvoices@gmail.com
Keep singing, virtually, with the Bytown Voices Community Choir - Come join us!
Moon River Bytown Voices virtual choir video-our first.
All rights secured.
For the complete BV Song List 1999-2020 click here